PARIS, ISTANBUL, LONDON, AMSTERDAM, NEW YORK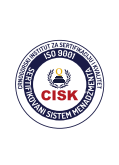 BOOK YOUR HOLIDAYS BY YOUR INTERESTS
We provide Airline Tickets for ALL destinations all over the World with the departure from Prishtina, Skopje, Belgrade and vice versa.
Arrangements of Hotel Accommodation in Vienna, Budapest, Frankfurt, London, etc, when overnight are needed to catch the connection for the final destination.
POPULAR RESORTS
Antalya is a Turkish resort city with a yacht-filled Old Harbor and beaches flanked by large hotels. It's a gateway to Turkey's southern Mediterranean region, known as the Turquoise Coast for its blue waters.
AMARA CLUB MARINE
KEMER

Located near Taurus Mountains, Amara Club Marine features a 550 m² pool

DELPHIN DIVA PREMIE

ANTALYA

Delphin Diva is a luxury all-inclusive resort in Antalya, featuring 230 m of private beach and an outdoor pool with water slides.

SHERWOOD DREAMS RESORT

BELEK

Sherwood Dreams Resort is situated in the coast of Belek, offering a private sandy beach. The resort includes 4 outdoor pools, water slides, and a spa centre

Featuring an impressive architecture, Royal Taj Mahal Hotel has a seafront location

ORANGE COUNTY RESORT

ALANYA

Offering extensive and unique facilities specifically-tailored for kids, Orange County Resort Hotel Alanya – Kids Concept comes with a mini club

TITANIC BEACH LARA

ANTALYA

Set in a building shaped like a cruise ship, this beachside hotel offers luxury spa treatments and 4 restaurants.